If you are looking for deck plans, you have found the right place. A deck is an important place where you can sit back and relax. At the same time, you can enhance its aesthetic appeal by accentuating it with the right furniture set, plants, lighting and other additions. In this blog, we will explore some of the easy ways to enhance the aesthetic appeal of the deck.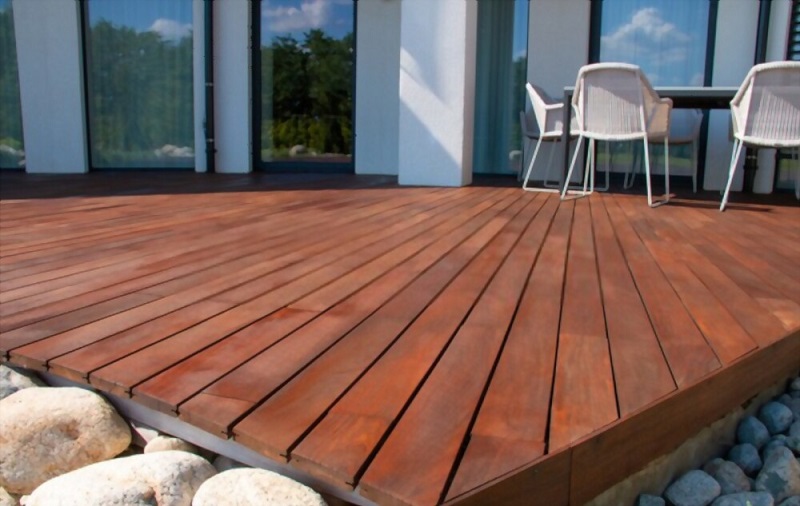 Renovations Prompted By The Global Epidemic
In 2020, home improvement started trending since everyone stayed indoors due to the pandemic. Some homeowners finally got around to making those long-overdue repairs or cosmetic changes.
Some individuals invested their leisure funds into making their houses warmer, more functional, and more pleasurable places to spend time with family and friends. A large number of outdoor seating areas to accommodate more people in the same amount of space and make social events less dangerous.
Adopting An Outdoor Aesthetics
Manufacturers have responded to the growing demand for outdoor improvements by providing homeowners with many of the same conveniences found within. That includes TVs and stereos, more comfortable furniture, lighting, and kitchen decor. Pass-through windows and sliding glass doors are in high demand because they allow seamless transitions.
You Can Use It Year-Round
When the temperature becomes cold and wet, these spaces become even more valuable since they provide a safer place to congregate and a welcome diversion from home offices with homeschooling. Awnings, overhangs, reviewed decking, and many other structures are gaining popularity as alternatives to open flames, fire pits, and infrared warmers. You also have the option of a rattan fire pit dining set that matches the aesthetics of your space. It is a great way to make your place look more alluring, and you can use it to host dinner even during the winter season.
Spaced-Out Decks Divided Into Several Zones
Because of this shift, homeowners are starting to plan whole "rooms" outside, complete with furniture and amenities, for activities like eating, resting, watching movies, and playing corn hole. These areas have higher potential utility and might contribute to satisfying the needs of those competing for outdoor space.
The layout and size of these spaces are based on the available outside area. Multi-tiered or multi-level decks naturally separate larger rooms, while single-lever decks may use visual design cues such as distinct composite decking colours, inlays, and picture framing.
Creating More Room Below The Deck
It is common practice to use a lattice to enclose the space beneath the decking and use it as a storage area. Nonetheless, it might be a lifesaver in terms of usable space, given the need for more outdoor entertainment and relaxation options. You should install under-deck drainage to prevent water from pooling in the perfect spot for a dining table or entertainment area.
Builders and remodelers must be open to new ideas and approaches to capitalize on these movements. There are many different designs, materials, and techniques to ensure that the new outdoor living space is one that people can relax and enjoy rather than requiring more work and maintenance.
Don't Go All Out With Remodeling
You may have considered renovating your home by building an addition or making other interior changes, but this might significantly impact your daily routine, depending on the scope of the work. Decking, on the other hand, can be built relatively fast and is usually contained outside, so there are fewer opportunities for disruption.
Rising Property Values
Putting money into your home's exterior and inside can increase its resale value. If you plan on selling your home, installing a deck may boost its value and attractiveness, perhaps resulting in a faster sale. Many home buyers consider an indoor-outdoor living room a must-have.
You Can Expect A Resounding Return On Your Efforts, So Have Fun
A high-quality deck that will endure many years shouldn't break the bank. Adding a deck to your house is a significant investment that can provide years of enjoyment at a fraction of the expense of other improvement projects. There are many ways to personalize your decking so that you may build one perfect for you in terms of price and functionality. You may customize the deck to meet your requirements, even if your yard is weirdly shaped or small.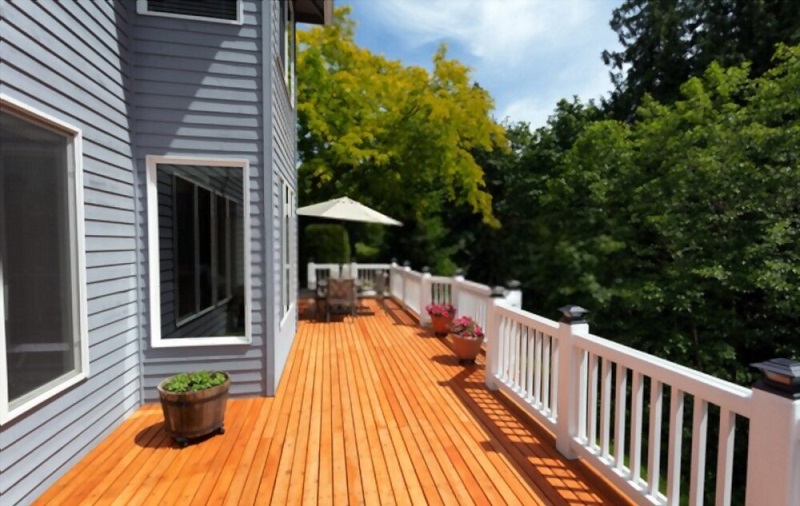 Wrapping it up !!!
Wrap-around decks are ideal for a variety of reasons. For starters, it has excellent space for lounging and amusement. Additionally, it facilitates easy access to the backyard for residents. At last, it enables a seamless transition from inside to outside. Since there are some options for building with wood and composite decking, a wrap-around deck is a good choice year-round.